Government grant for digitisation of Church of Ireland Parish Registers
The Representative Church Body Library has welcomed the announcement of a €100,000 capital grant towards the digitisation of Church of Ireland parish registers as part of the Department of Culture, Heritage and Gaeltacht's digitisation scheme. The funding was announced by the Minister for Culture, Heritage and the Gaeltacht, Ms Josepha Madigan TD, during a visit to the Library yesterday (11 September). As part of the visit, Minister Madigan viewed a number of original registers, the earliest of which is dated 1619.
Minister Madigan remarked: 'I am delighted to provide funding for the Representative Church Body Library's project to digitise Church of Ireland Parish Registers, as part of the wider cultural digitisation scheme. This digitisation project will make it possible for people all over Ireland and indeed the world to access these unique records as they represent an important body of evidence about the Church's history. Digitisation of this type also provides a vital channel to connect with our Diaspora – which is estimated to be up to 70 million people worldwide – and in turn encourages cultural tourism.'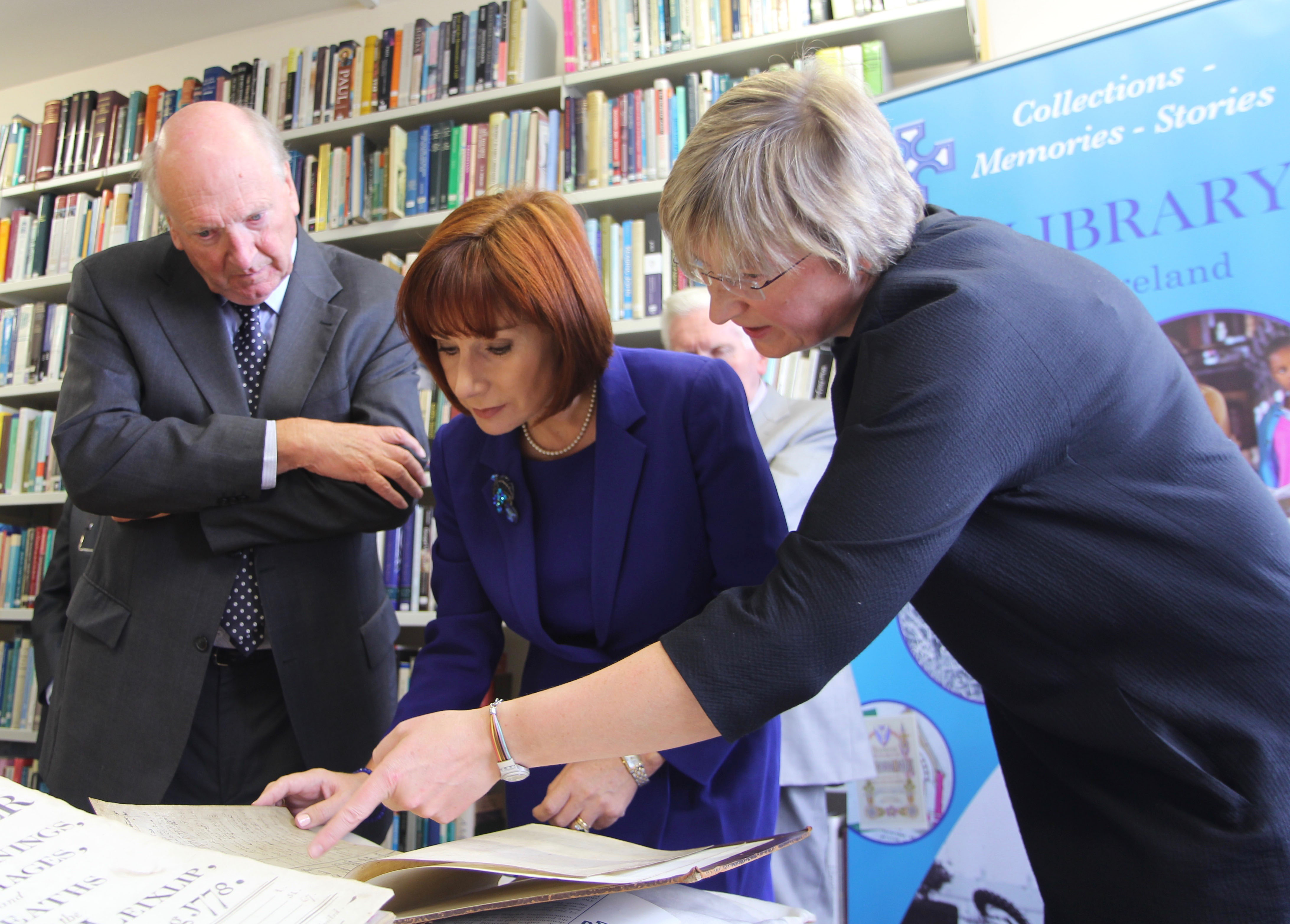 Dr Susan Hood, RCB Librarian and Archivist, said: 'The RCB Library is most grateful for this significant commitment to the project to digitise Church of Ireland parish registers. With the right imaging equipment and technical support, which this funding makes possible, we can commence the massive task of making these records accessible and discoverable for all, by creating digital surrogates of original records (some of which are the oldest such records). Most importantly this will ensure the long-term preservation of the originals. It is extremely good news not just for the Library, but the Church at large and indeed the generations of clergy and record keepers who have kept these records safe.'
The project will, over time, be extended to include register collections currently in local parish custody, and ultimately to index the content and share information from these sources with a worldwide audience in collaboration with the Department through the state website: www.irishgenealogy.ie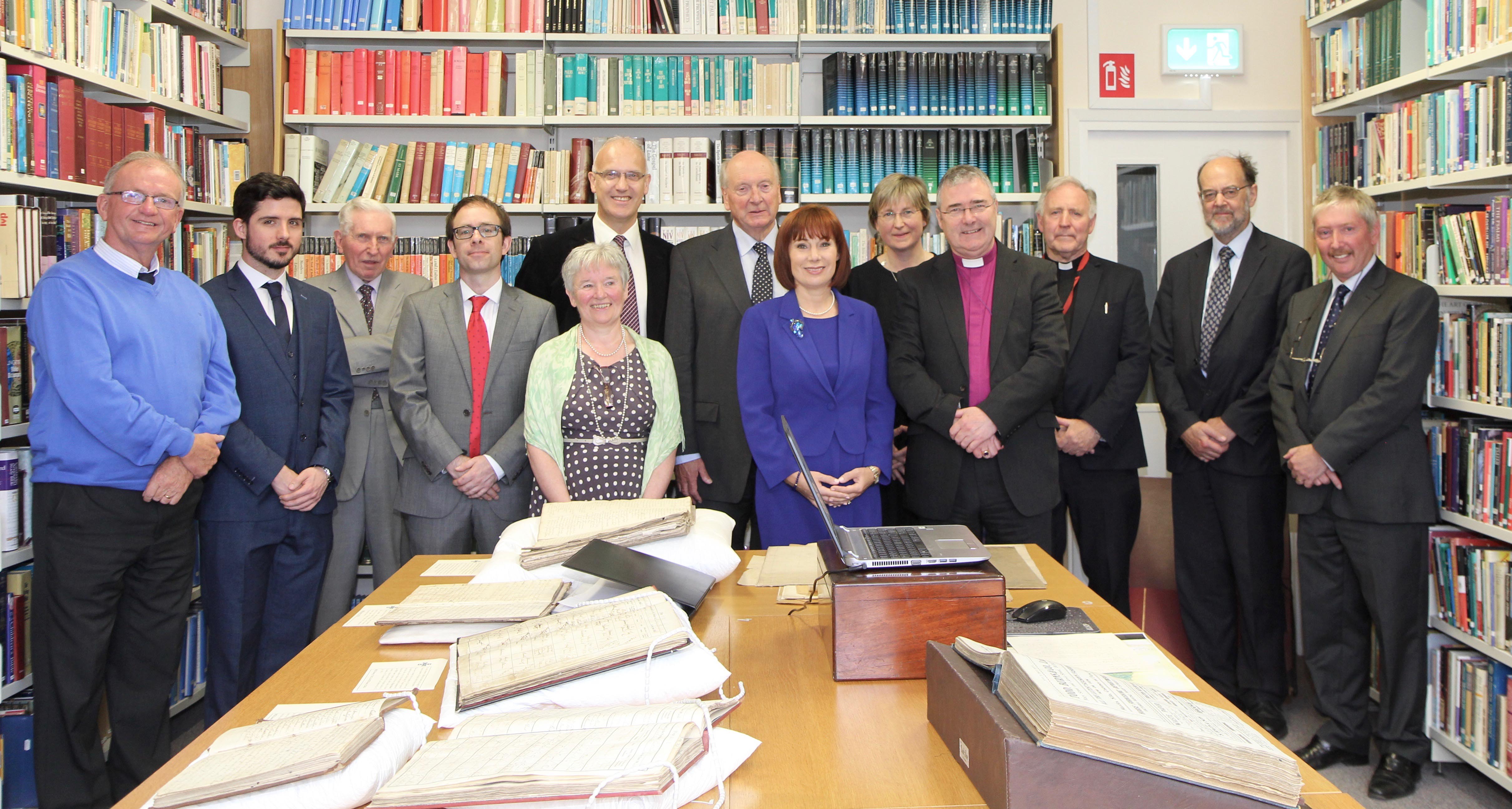 Note on the Representative Church Body Library:
The Representative Church Body Library, at Braemor Park, Dublin, is the Church of Ireland's repository for archives and manuscripts, including 1,120 collections of parish records. The Library's collections also include the archives of the Church's dioceses, cathedrals, architectural drawings, the administrative records of the Representative Church Body and its multiple committees, and thousands of manuscripts relating to the Church's people, buildings and activities, spanning from medieval times to the present.