Outreach in the Midst of Conflict: The Revd John Redmond in 1920s Belfast
Marking the 100th anniversary of the Belfast Riots, Prof Brian M Walker, Professor Emeritus of Irish Studies, Queen's University Belfast, in collaboration with the Representative Church Body Library, Dublin, has produced a timely piece on the bridge-building contribution of one Church of Ireland cleric.
The Revd John Redmond was a well-known figure in the columns of the Church of Ireland Gazette in the 1920s. He was vicar of the parish of Ballymacarrett in East Belfast, 1920-1929, with its church dedicated to St Patrick, and spiritual home to more members of the Church of Ireland than any other parish in the country. Born in County Armagh in 1876, Redmond served as a chaplain with the 36th Ulster Division. He ministered to the mortally wounded Capt. Willie Redmond MP, brother of John Redmond (no relative) in his last hours at Messines in 1917. He was instituted as vicar of Ballymacarrett in February 1920.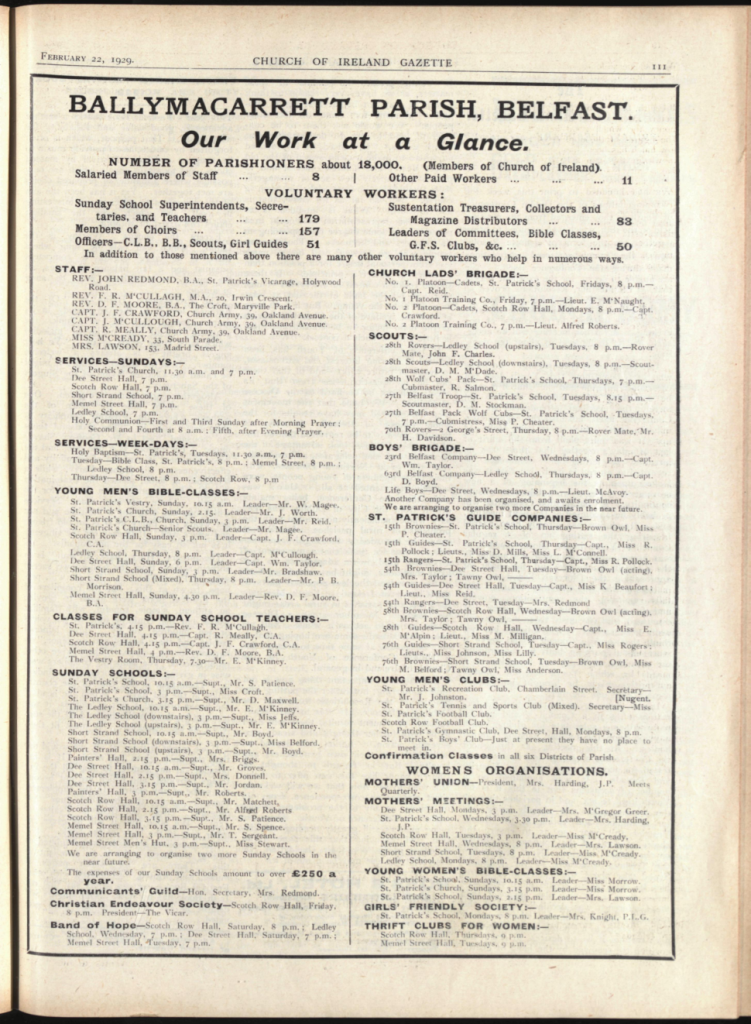 Sectarian riots broke out in Belfast in the summer of 1920. On 3rd September, the Gazette observed how 'since the troubles began in Belfast Mr Redmond had been in the thick of the disturbances'. In July and August he went onto the Newtownards Road in East Belfast to stop rioters and organised bands of unarmed volunteers to prevent rioting and looting.
On 13th May 1921, the Gazette noted that Redmond had ascertained that there were at least 15,000 nominal Church of Ireland people in the parish, but many did not attend church. To meet this challenge, he engaged new staff and organised Sunday schools and branches of young people's organisations. In March 1922, Redmond reported that there were many who 'on account of the condition of their clothes would not come to the parish church'. To reach these people, Redmond organised the erection of mission halls. Poverty and unemployment were deep concerns for Redmond and his staff. During the coal strike and general strike of 1926 orders for groceries were given out weekly to over 300 families, while at the soup kitchens in St Patrick's School 3,000 meals were distributed weekly.
In late 1928, the Gazette published a letter from Redmond, appealing for funds and expressing a wish that other church members might 'adopt' one of the mission districts. This appeal won an immediate response. He received financial contributions from all over Ireland. In Dublin a committee was formed under the Bishop of Meath, Dr Orr, to establish the Southern Church Mission to Ballymacarrett. Funds were raised to build a new church. On 8th April 1933, St Martin's church, off the Lower Newtownards Road, was consecrated by the Bishop of Down, but the appointment of the incumbent lay with the Bishop of Meath.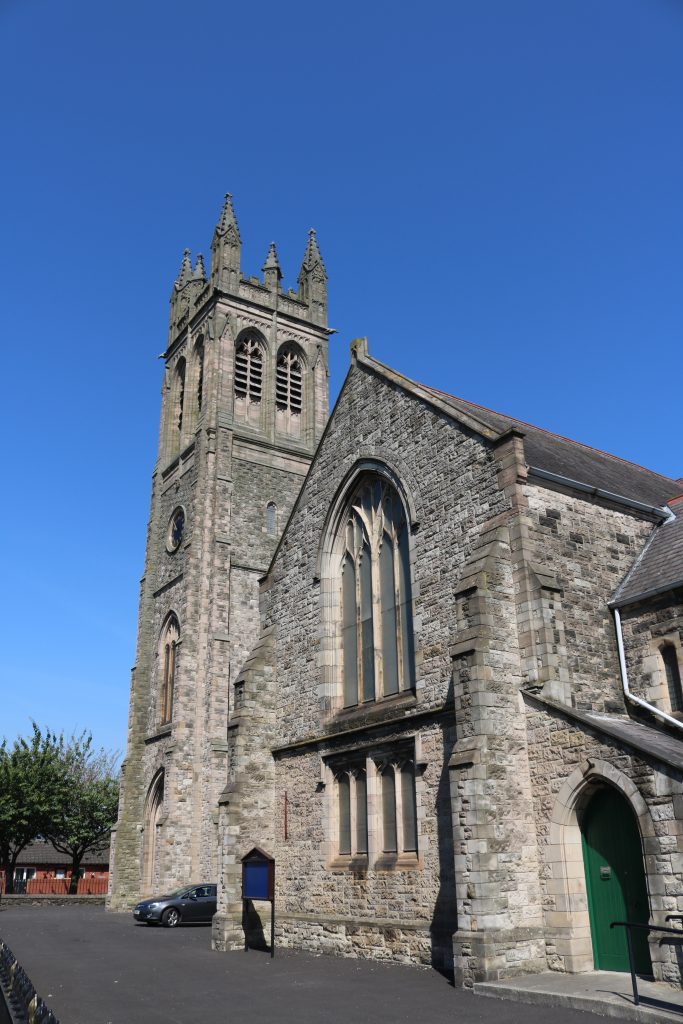 The current Rector of Ballymacarrett, the Revd John Cunningham, said: "In subsequent years after Redmond's time, although many parishioners moved out to the suburbs of Belfast and Bangor etc., a faithful core remains. Two new worshipping communities, a food-bank, and youth teams work from the three church buildings, caring for the wider community, and carrying on the legacy of love so clearly laid down by the Revd John Redmond."