Looking back: Dublin conference 2018
On Saturday 3rd November, the Church of Ireland Historical Society (COIHS) hosted its second conference of the year in the Music Room at Christ Church Cathedral. We had a superb turnout and wish to thank members, both old and new as well as day visitors who came to hear four excellent papers. We hope you enjoyed the day as much as we loved hosting the conference. As always, many thanks for the wonderful staff at Christ Church Cathedral for assisting us.
Professor Steven Ellis, who is Emeritus Professor of History at NUI Galway, initiated proceedings with a broad and fascinating examination of the Reformation in Galway and the changes affecting St Nicholas's Collegiate Church. He noted, in particular, how the town was ripe for change and that the population and clergy were responsive to ecclesiastical reforms but over time the momentum was lost.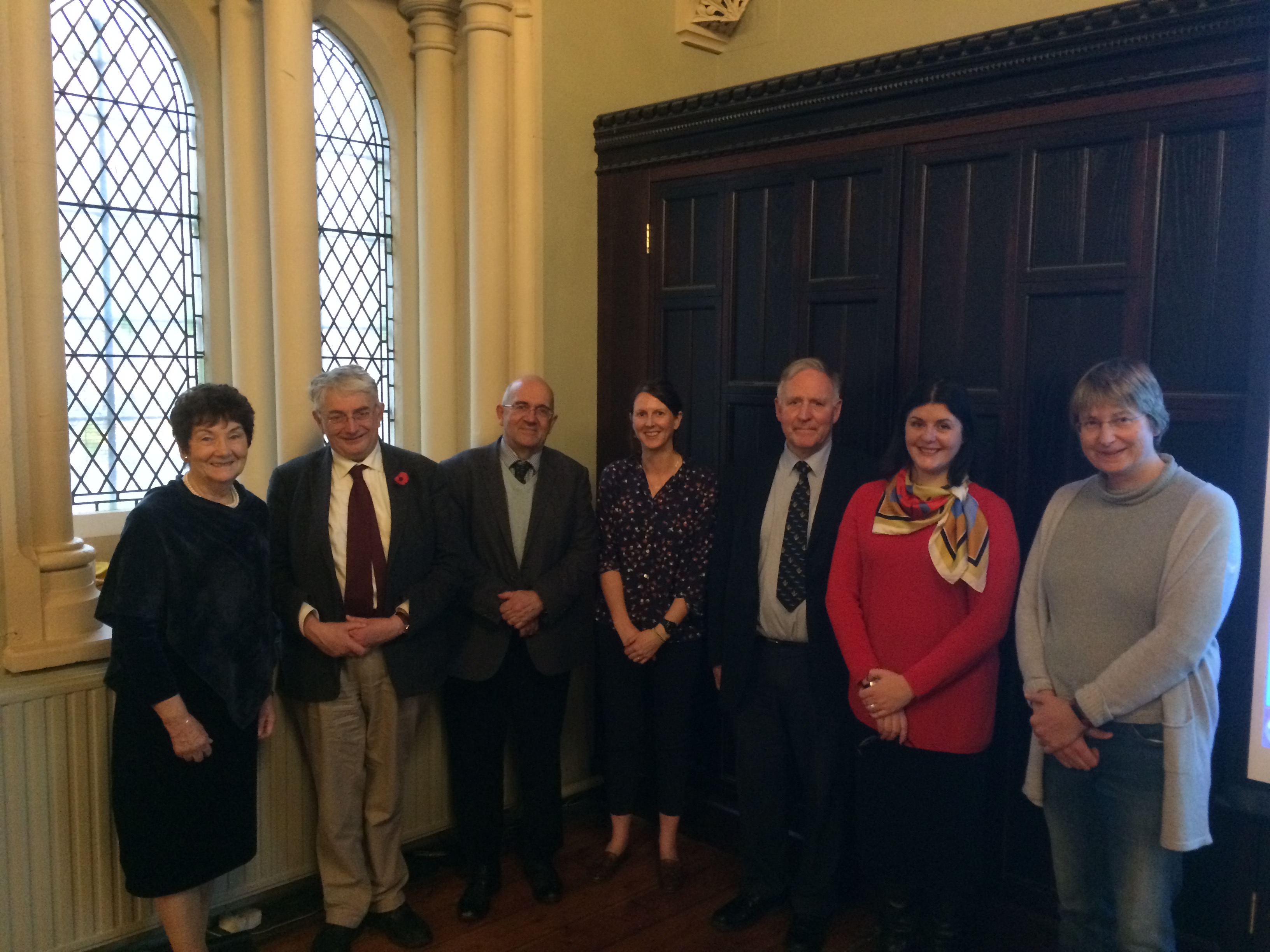 Ms Marion Rogan, who is pursuing her PhD at Maynooth University, was the second presenter of the day. She delivered an excellent paper on the Irish-speaking ministry in the Church of Ireland. After lunch, Dr Ciara Boylan of NUI Galway gave a splendid presentation on the life and career of Archbishop Richard Whately, which is the focus of her recently published book with Four Courts Press (click here for details). While noting that the archbishop was less than popular in social circles, his contribution to the political and social forum in the nineteenth-century was significant, particularly in educational reform. The day finished with a paper by Dr Niamh NicGhabann from the University of Limerick who gave an absorbing paper on medieval architecture and how that shaped the identity of the Church of Ireland in the nineteenth century.
Members of the Society will be notified when the presentations delivered by Professor Ellis, Dr Boylan and Dr NicGhabhann are available on podcast. If anyone wishes to hear these papers but has not joined the Society, you are welcome to subscribe to our annual membership by visiting our membership page. Postgraduate students can avail of our special discount membership but are asked to email the secretary with proof on institutional affiliation prior to subscribing. Please visit the contact page. All members of the public are welcome to join COIHS.