Geashill Parish Church: A Personal History
Geashill parish church is located in County Offaly and the Diocese of Kildare. The parish is an ancient one, with clerical succession lists recording rectors as far back as 1218, and a union with the Augustinian monastery of Killeigh being mentioned in 1515. The old medieval church was still in use by 1804, but the newer church – still standing today – was built in 1814 with funds from the Board of First Fruits.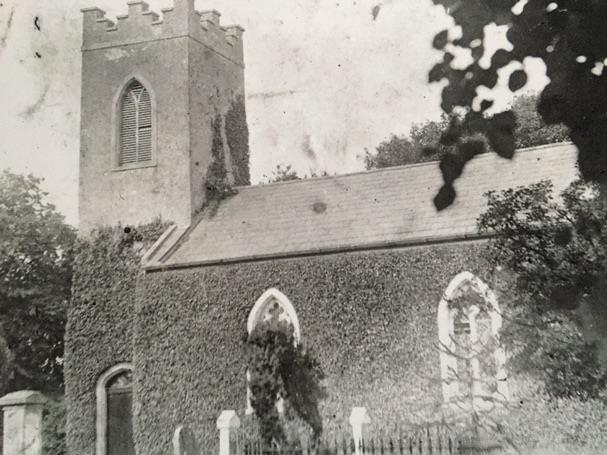 This short blog is written by Sylvia Turner, a semi-retired university tutor in education who lives in Winchester. Sylvia has a long-held interest in Irish history and her research relates mainly to Kerry, the home of her grandfather's ancestors, and Offaly, her mother's home county. Sylvia's story is a personal history of the church, weaving her own family history with that of the church, and explores the intimate link between the church and the town itself.
The Representative Church Body Library's parish records include a particular wealth of material for Geashill parish, with the earliest register dating from 1713, and the general collection extending to the late twentieth Century. Of particular note are receipts for repayments to the Board of First Fruits, 1816-26, as well as the Tithe Composition Certificate of the Revd John Digby Wingfield in 1825. There are also many photographs of the church from the early twentieth Century. An abundance of architectural drawings also gives the reader an understanding of the importance of architecture and form in telling the story of a building and a parish.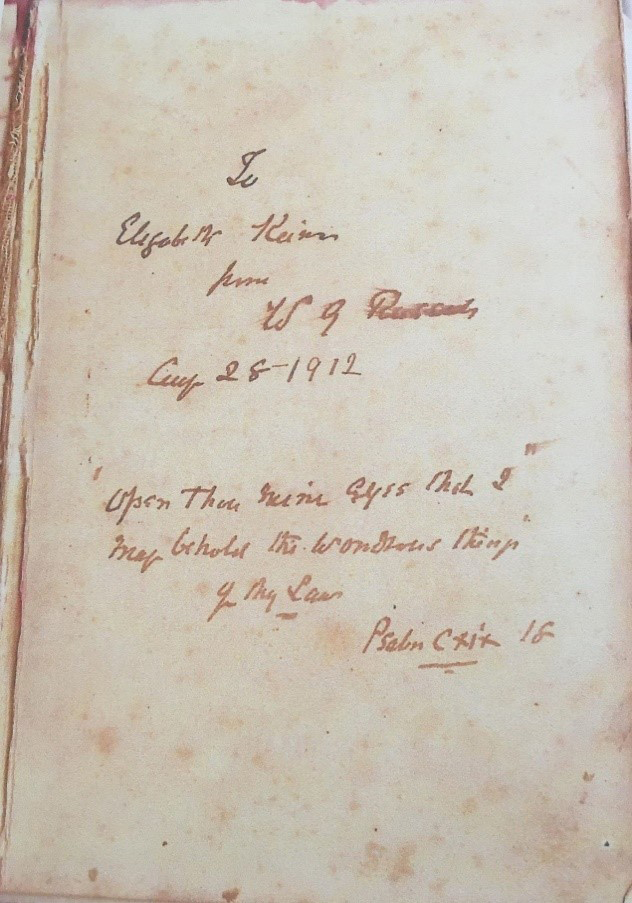 Sylvia states: "Geashill Church is an example of how a church can give an insight into its history through its memorials and the inscriptions on gravestones. However, when supplemented with documentation, more detail emerges relating to church history and previous generations of worshippers whose lives were often marred by poverty and disease. These people are frequently hidden from view, lying in unmarked graves here or overseas where they endeavoured to make better lives for themselves."