Looking back: Dublin conference 2019
On Saturday 2nd November, the Church of Ireland Historical Society (COIHS) hosted its second conference of the year in the Music Room at Christ Church Cathedral, Dublin. We had yet another excellent turnout and wish to thank members, both old and new, as well as day visitors who came to hear four great papers. We hope those who attended enjoyed the day as much as we loved hosting the conference. As always, many thanks for the wonderful staff at the cathedral for assisting us, especially the ever obliging Dean Dermot Dunne.
Dr Áine Hensey opened proceedings with an absorbing paper challenges confronting the Church of Ireland in establishing communities outside the Pale in the wake of the Reformation. Ms Kiara Gregory, who is pursuing her PhD at Mary Immaculate College in Limerick, was the second presenter of the day. She delivered an interesting paper on the political response of Guinness's brewery to the first world war.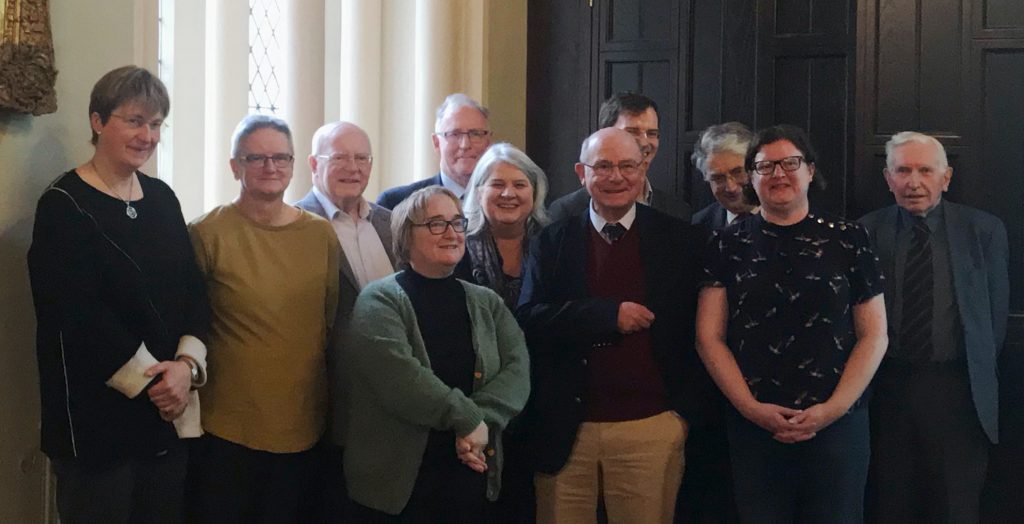 After lunch Professor Kevin Cathcart, Emeritus Professor of Near Easter Languages at University College Dublin, gave a fascinating presentation on the life and career of Edward Hincks, rector of Killyleagh in County Down. The day finished with a joint paper by Dr Ida Milne (Carlow College) and Dr Ian d'Alton (Visiting Research Fellow at Trinity College Dublin) who discussed how southern Protestants came to terms with the changes of a newly independent Ireland in the early twentieth century. This was based on their hugely successful book Protestant and Irish: the minority's search for place in independent Ireland (Cork University Press, 2018).
Members of the Society will be notified when the presentations delivered by Dr Áine Hensey, Professor Kevin Cathcart, Dr Ida Milne and Dr Ian d'Alton are available on podcast. If anyone wishes to hear these papers but has not joined the Society, you are welcome to subscribe to our annual membership by visiting our membership page. Postgraduate students can avail of our special discount membership but are asked to email the secretary with proof on institutional affiliation prior to subscribing. Please visit the contact page. All members of the public are welcome to join COIHS.