Mission Work in Chota Nagpur: the Collections of the Revd Gerald Dickson
The story of mission work in Chota Nagpur, India, by the Revd Gerald Dickson in the early part of the 20th Century provides a fascinating collection of lantern slides and a copy of his diary. They were deposited in the RCB Library by his son, Dr David Dickson, revealing a glimpse of this period from the lens of everyday life within the diocese of Chota Nagpur.
This piece represents the Library's collaboration with Dr Hia Sen, Assistant Professor at the Department of Sociology at Presidency University, Kolkata. Her current research relates to colonial India as seen through the lens of the archives of various missionary societies. Dr Sen had visited the RCB Library in 2018, after being alerted to items deposited in the Library that might be of interest to her research.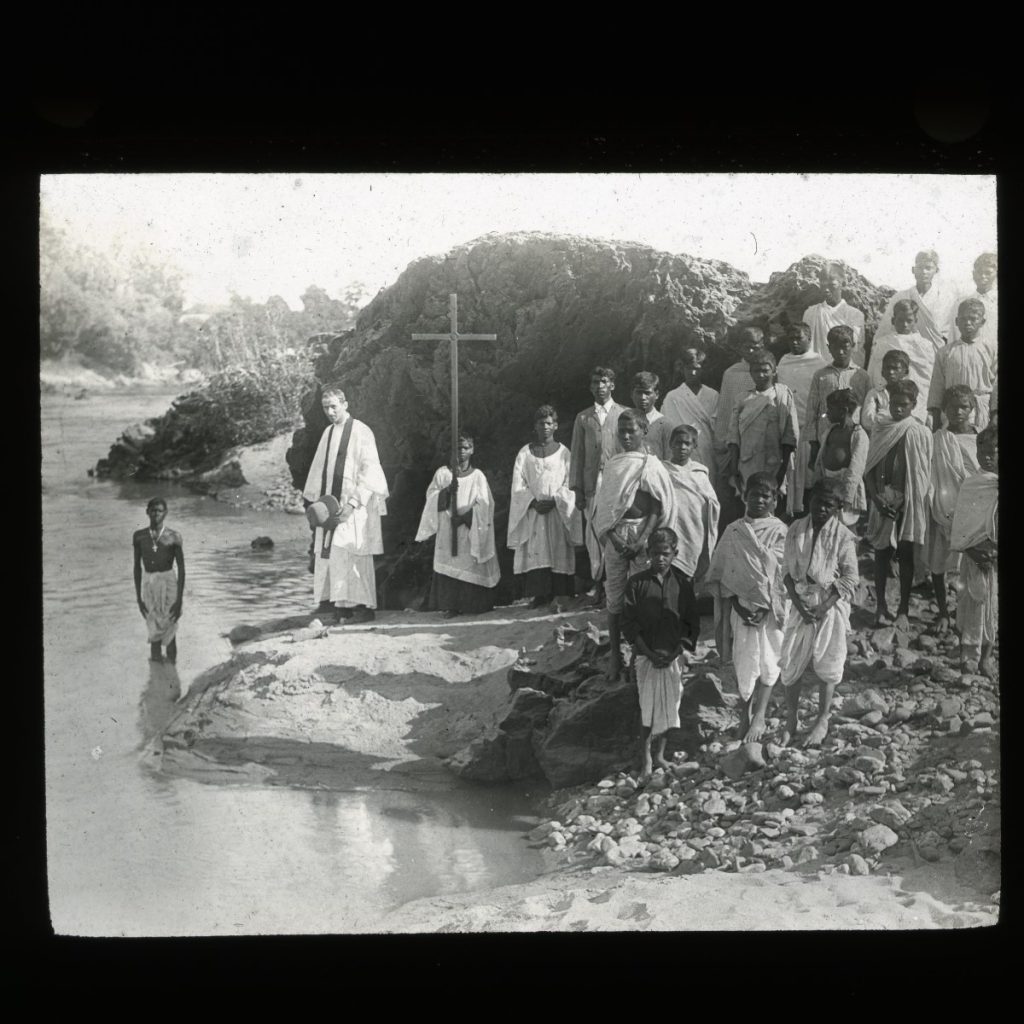 Gerald Dickson spent most of his tenure in the diocese of Chota Nagpur in and around the centre of Manoharpur, the station which is also the subject of most of the lantern slide images. The Chota Nagpur region (now in the State of Jharkhand) with its hills, dense forests, and vast tribal population, was a far cry from other regions of India. He later became Archdeacon of Chota Nagpur, and worked in the region between 1910 and 1939 – a period which is historically significant not only for missionary work overseas, but also for the deep reverberations of the First World War, felt in India and the emergence of nationalist sentiments among Indians.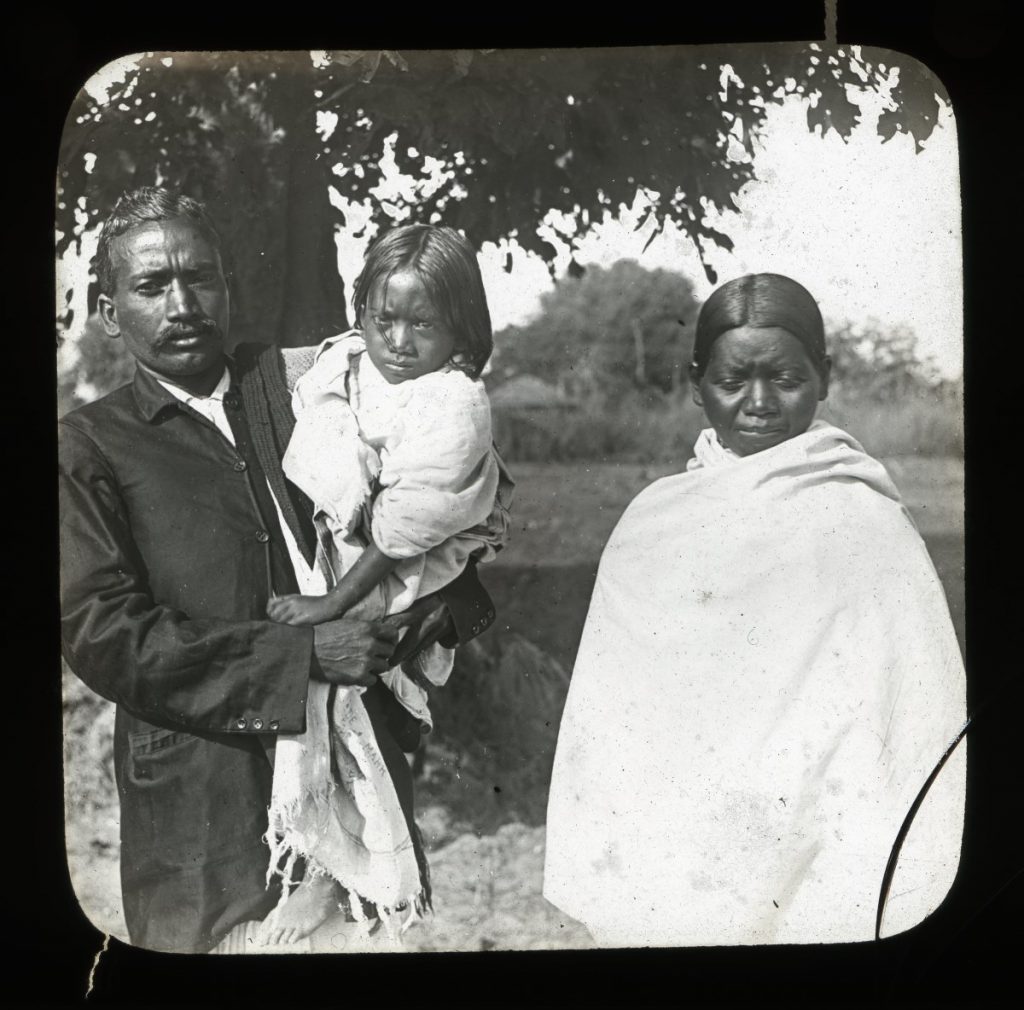 Most of the slides capture landscapes of the Saranda forests and hilly tracts that he trekked through in the absence of permanent roads. Rivers embroider his impressions of mission work both in visual and textual records. Most are also of river baptisms, in the Koel and Koina, adjoining the Manoharpur Compound, and show candidates lined up for immersion.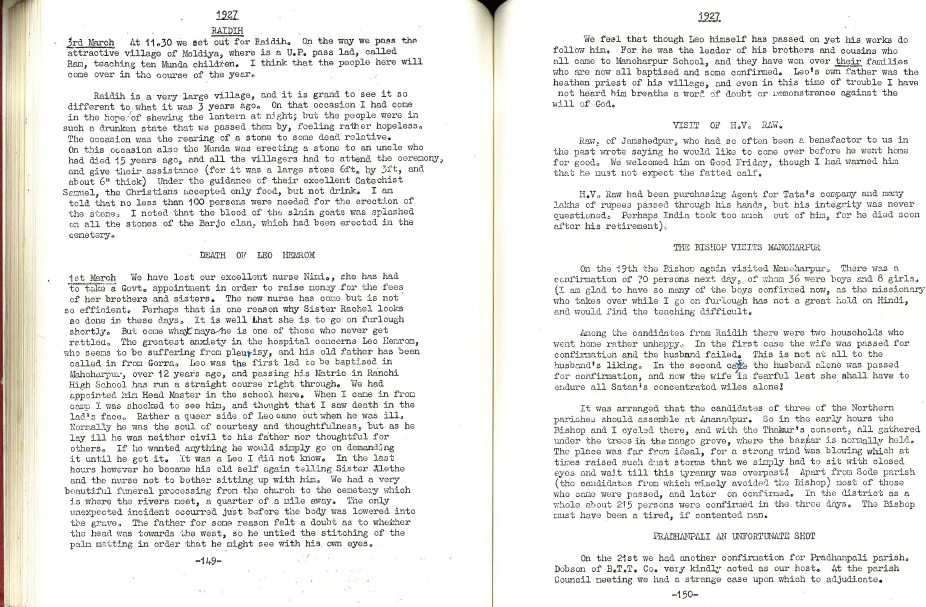 The article complements the Chota Nagpur archive (RCB Library MS 166) previously featured here: www.ireland.anglican.org/news/6410/scenes-from-north-india-in. Canon Billy Marshall, who has written with regards to lantern slides in North India during this period, worked on captioning the glass slides for that particular article.
Dr Sen notes that the Revd Gerald Dickson's influence on the area is still felt today: 'The name of the Revd Gerald Dickson is still remembered to this day in Chota Nagpur. In conducting preliminary research, I found that both the school in Manoharpur and St Augustine's church still exist, and some of the more senior clergy of the Chota Nagpur diocese, in the Church of North India, remember the Revd Gerald Dickson by name. Further research about these ongoing memories may form a future research project.'